BREAK UP at Prags Boulevard 43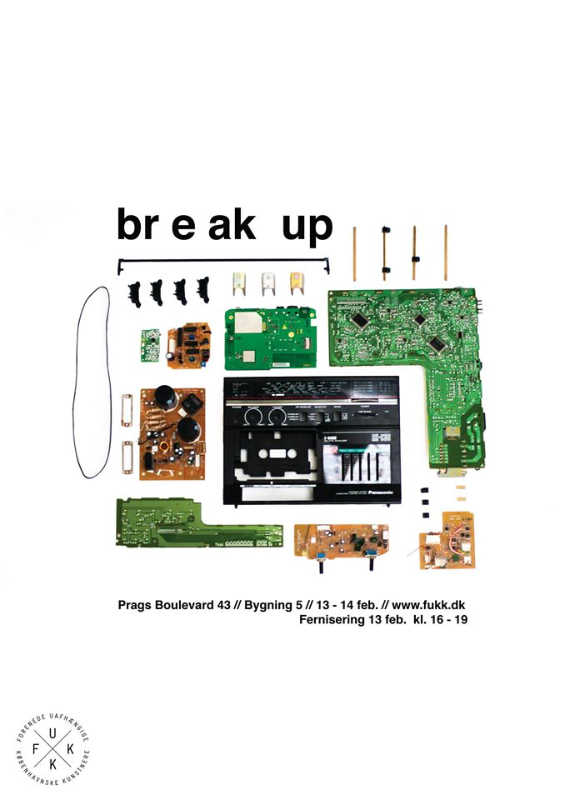 Friday the 13th February it all breaks apart.
The Art Academy FUKK has made an immersive installation of broken-up and dismantled objects. It is an exhibition that will fill your senses.
The installation will only be up for 2 days. Soon everything will be gone: Prags Boulevard 43, one of Copenhagen's most vibrant cultural locations, a centre for art and creativity, and FUKK's home; is sold and will presently be turned into a self-storage warehouse.
Exhibition:
Friday 13/2 from kl. 16 until the last person leaves
FOOD from kl. 16-18
BAR from kl 16
DJs and party time from kl 19
Saturday 14/2 kl 16-20
We will see you, FOR THE LAST TIME (!), at:
Prags Boulevard 43, Building 5