Forlaget PB43 (publisher PB43) has been nominated to KPH AWARDS 2012 for one of this years best projects.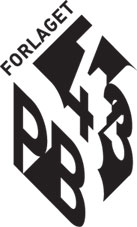 Forlaget PB43 is part of the user-driven and the social entrepreneurial environment at Prags Boulevard 43 (PB43). In 2012 they published the acclaimed BYEN BLIVER TIL – en urban håndbog – a written collection of the various experiences of active cultural, innovative and social project-doers in Copenhagen.
One of the goals of Forlaget PB43 is to publicize the debate on the alternative uses of the city and urban space, and to give a voice to those behind some of the most innovative projects in Copenhagen today. The initiative aims to establish a democratic platform for entrepreneurs, project managers, artists, architects, designers, students and others with a professional or personal interest in urban development to share their ideas, regardless of the resources available to them.